Grow America Board of Directors
Seth Bongartz
Board Chair
Mr. Bongartz joined the Grow America Board in 2007 and became Chair in 2020.
Mr. Bongartz is a member of house of representatives in Vermont and serves on the House Committee on Environment and Energy as well as the Legislative Rules Committee.
Previously and until his retirement in January 2020, Mr. Bongartz was the Executive Director of the Lincoln Family Home in Vermont. He held that position for 18 years. Mr. Bongartz previously served as a member of the Vermont State Senate and House of Representatives. He previously served as a director of the Southern Vermont office of the Vermont Natural Resources Council, as a partner in a law firm Witten, Wolmington, Bongartz, and Campbell, and as a Trustee and Chair of BlueCross/Blue Shield of Vermont.
Mr. Bongartz is Founding Trustee and Chair of the Manchester Community Land Trust, Trustee and Chair of the Burr and Burton Academy, member of the Governor's Commission on Education Funding, and member of the Vermont Commission on Financing and Delivery of Affordable Housing and Conservation. Mr. Bongartz received a B.A. from Skidmore College, and a Juris Doctor from Case Western Reserve School of Law. He has been a member of the Vermont Bar since 1988.
Jamie Blosser
Jamie Blosser is the Executive Director of Santa Fe Art Institute, and a licensed architect working to creatively address equity in the arts and built environment through participatory processes. Her community design work with Ohkay Owingeh over the last 17 years led to revitalization of their historic plaza area, and has been published in several magazines and books, including Architectural Record and the Public Interest Design Practice Guidebook.
Jamie served as a delegate for the UN Habitat III convening in Quito in October 2016. She founded the Sustainable Native Communities Collaborative to support culturally appropriate and sustainable development in American Indian communities, and was the Director of the Santa Fe office of AOS Architects for 10 years. Jamie is Executive Producer of a PBS Natural Heroes documentary, which aired in Spring 2016. She received her Master's in Architecture from the University of Pennsylvania, and completed a Loeb Fellowship in 2015 at the Harvard Graduate School of Design, focusing on equity, resilience, and effects of global urbanization in rural communities.
Stuart Comstock-Gay
Stuart Comstock-Gay is president and CEO of the Delaware Community Foundation, where he leads the team's work to improve quality of life in Delaware by empowering and growing philanthropy through knowledge and relationships.
Comstock-Gay has spent his entire career addressing issues of community, democracy and civil rights, both in philanthropy and civil rights work. Before joining the DCF in 2016, he served as president and CEO of the Vermont Community Foundation and spent seven years in various leadership positions at the New Hampshire Charitable Foundation. He previously led the Democracy Program at Demos in New York, the National Voting Rights Institute in Boston, and the Maryland affiliate of the ACLU.
Comstock-Gay also has served as adjunct faculty in nonprofit leadership at Marlboro College, written for numerous national, regional and local newspapers and magazines, been a regular radio commentator, and spoken before hundreds of audiences on a wide range of foundation, democracy, voting rights and civil liberties issues.
He currently serves on the boards of the Mission Investors Exchange, PACE: Philanthropy Active for Civic Engagement, and CFLeads, as well as the United Way of Delaware, Wilmington Alliance, and Rodel Foundation of Delaware. Stuart holds a master's degree in public administration from Harvard's Kennedy School of Government and a bachelor's degree in political science from Bucknell University.
Jessica Costello
Jessica Costello currently serves as a senior administrator at The Woods Hole Oceanographic Institute in Cape Cod, Massachusetts, where she focuses on grant proposal writing, budgets, and project management for the Geology and Geophysics department.
Prior to her 2020 move to New England, Jessica was a dedicated public servant, holding various roles in politics since 2007. She began her political career working on Obama's historic 2008 presidential campaign, which led to a staff position in the West Wing once he was elected. From there, Jessica moved to Hawaii and worked for Senator Daniel Inouye's office until his passing in 2012. After serving for a short time as a legislative aide for the Senate Committee on the Environment and Public Works in DC, she transitioned back to campaign work, and hit the trail serving as a policy advisor on several senatorial campaigns over the years, including for Pennsylvania Senator Bob Casey, West Virginia Senator Joe Manchin, and Tennessee Democratic candidate Phil Bredesen. Her campaign work culminated in her most recent role serving on Joe Biden's 2020 presidential campaign.
Jessica earned two B.A.'s from The University of Tennessee, and completed a dual-Master's Degree program at The University of Texas. In 2018 she received her Project Management Professional (PMP) certification, and in 2020 became a licensed realtor in the state of Massachusetts.
Rev. Patrick G. Duggan
Rev. Dr. Patrick Duggan is the executive director of the Church Building Loan Fund in Cleveland, OH, and has more than 30 years' experience in bi-vocational ministry, serving the local church while working in the public sector, including education, government, nonprofit organizations and economic and community development. Prior to coming to CB&LF, he led community development initiatives that generated $600 million in investment in the poorest communities on Long Island. He has received numerous awards, including a Smart Growth Award while serving as Deputy of County Executive for Economic Development on Long Island; and Man of the Year from the National Association of Negro Business and Professional Women.
Patrick holds a bachelor's degree from Harvard University and earned his master's and his doctorate in ministry from New York Theological Seminary. His doctoral project, "Ground Zero in the Economy of God," focused on increasing the impact, relevance and influence of the church by deploying church assets for mission.
Tomasita Duran
Tomasita Duran served as the Executive Director of The Ohkay Owingeh Housing Authority (OOHA) for over twenty years. OOHA was established in 1987 to provide safe, decent and affordable housing to tribal members living in the Ohkay Owingeh Pueblo.
Under Duran's leadership the Tribe has raised over $31 Million to strengthen the Ohkay Owingeh Community and Culture, through the creation and preservation of affordable housing. Additionally, Duran represents OOHA in all matters concerning public relations, including meetings with Tribal Council Officials, Federal Agencies and Funding Institutions. Duran heads the HUD sponsored Mutual Help Homeownership Opportunity Program for the Ohkay Owingeh Tribe, which assists low-income Indian families in purchasing a home.
Duran joined the Grow America Board of Directors in 2016. She was awarded a Bachelors of Science in Business Management from the University of Phoenix in 2002 and an Associate's Degree of Applied Science from Northern New Mexico Community College. Duran also serves on the Board of Directors for Tsay Corporation, Cha Piyeh, Inc. Board of Directors and SNCC Board of Directors.
Nicole Hudson
Nicole Hudson was previously deputy mayor for racial equity and priority initiatives for the City of St. Louis. Prior to joining the mayor's office, Hudson served as communications director for the Ferguson Commission, appointed in 2014 by Missouri Gov. Jay Nixon to study the underlying root causes that led to the unrest in the St. Louis region following the death of Michael Brown Jr., and to make policy recommendations based on the identified issues. In this role, she led communications both during and after the commission's work, with the development of the Ferguson Commission report, "Forward Through Ferguson: A Path Toward Racial Equity." She went on to serve as lead catalyst for Forward Through Ferguson, a nonprofit organization charged by the Ferguson Commission with facilitating implementation of the report, where she was responsible for strategy, funding, partnerships, community process and daily management of the organization.
"Core to the mission of the Academy for Diversity and Inclusion is an ideal – a 'culture and climate of diversity and inclusion' – that has no precedent in our country or the St. Louis region," Hudson said. "I am excited to help Washington University continue to move toward that ideal, and I am eager to become part of a university community dedicated to the significant visioning, intentionality and investment required to do so."
A graduate of Northwestern University with a bachelor's degree in communications, Hudson is active in the St. Louis community. She is a board member for Invest STL and the Arts & Education Council of St. Louis and served on the Regional Arts Commission Cultural Plan Thought Leaders Forum. She was recently a panelist for the Kennedy Center Arts Summit. She is co-founder of the St. Louis for the Love digital community and has been recognized by Alive magazine as a 2015 Innovator and as a member of its 2014 Buzzlist.
Regina Montoya
Regina Montoya is the CEO and Chairperson of Regina T. Montoya, PLLC. She is a Harvard-trained attorney who was one of the first Latinas to earn partnership in a major corporate law firm in the U.S. In 1993, Ms. Montoya served in the White House as an Assistant to the President and Director of the Office of Intergovernmental Affairs, where she was the highest-ranking Hispanic in the White House. In 1998, she was nominated by the President to serve as a U.S. Representative to the 53rd Session of the General Assembly of the United Nations. Over the last several years, Ms. Montoya's unique experiences have been tapped by many to shape and influence public policy. The former Mayor of Dallas asked her to chair his Task Force on Poverty, and she was recruited to serve as the chief executive officer of the New America Alliance, whose mission is to promote the economic advancement of the American Latino community.
Ms. Montoya is the President and Board member of the Texas Hispanic Policy Foundation. She is a member of the Board of the Mexican American Legal Defense & Educational Fund, Every Texan, the Dallas Arboretum and Botanical Society, Dallas Education Foundation, the League of Women Voters of Dallas, Executive Women of Dallas and the SMU Tate Lecture Series. She serves on the Advisory Boards of Foreign Policy for America, WINGS (Chair) and HHM (formerly Healing Hands Ministries). Ms. Montoya earned her B.A. from Wellesley College, where she is a Trustee Emerita, and her J.D. from Harvard Law School.
Gary Perlow
Gary Perlow currently serves as the Founder and President of the Nikki Perlow Foundation, which supports young adults in conquering the disease of drug and alcohol addiction, to help them succeed in long-term recovery.
Before making a full-time commitment to the Nikki Perlow Foundation, for over 32 years, he served as a Co-Regional Managing Partner of the Mid-Atlantic Region at CohnReznick, LLP. Perlow was a Co-Managing Principal of the Baltimore Office and was a member of National Real Estate and Tax Credit Services Practice at Reznick Group, P.C. He also led the Reznick Group's National New Market Tax Credit (NMTC) Practice Group.
Perlow has experience working with federal, state and local agencies in all areas of real estate, community and economic development and finance, including various tax credit programs, tax exempt bonds, and credit enhancement programs. He is recognized nationwide as an industry leader for the NMTC program. In the program's early years, he has acted as a sounding board to the CDFI Fund in the development of the NMTC program and assisted the New Markets Tax Credit Coalition with the design of various prototype investment models utilizing the credit for both training and investor presentations.
Perlow joined the Grow America Board of Directors in 2016. He was awarded a Bachelor's of Science in Accounting from University of Maryland and Postgraduate Business Degree from University of Baltimore. Perlow resides in Baltimore, Maryland and Fort Lauderdale, Florida.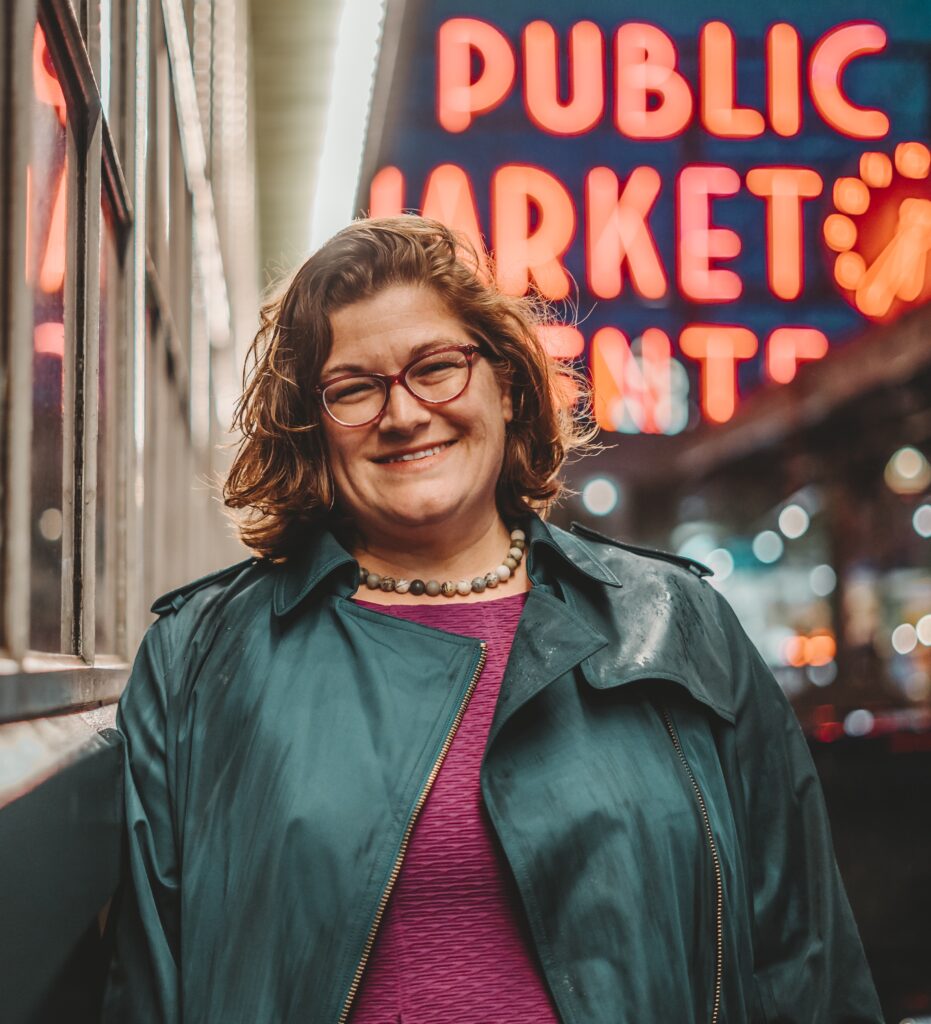 Jess Zimbabwe
Jess Zimbabwe is the Executive Director of Environmental Works Community Design Center, a 501(c)3 nonprofit community-based architectural firm, founded in 1970 to provide professional architectural, landscape architecture, and planning services to nonprofit organizations, municipal agencies, and otherwise under-represented communities throughout Washington State.
Previously, she founded a consulting practice, Plot Strategies, and served for ten years as the founding Director of the Daniel Rose Center for Public Leadership—a partnership of the National League of Cities and the Urban Land Institute. The Center's flagship programs were the Daniel Rose Fellowship in Land Use and the Equitable Economic Development Fellowship. Before that, Jess was the Director of the Mayors' Institute on City Design and Vice President for Programs at the American Architectural Foundation. Prior to that, Jess served as the Community Design Director at Urban Ecology, providing pro bono community planning and design assistance to low-income neighborhoods in the San Francisco Bay Area.